China company set up and full company secretarial support, including bank account opening, licensing and market entry advisory services.
We can be your HR manager on the ground, handling all HR affairs from employment contracts, social benefits, expense claims and monthly payroll.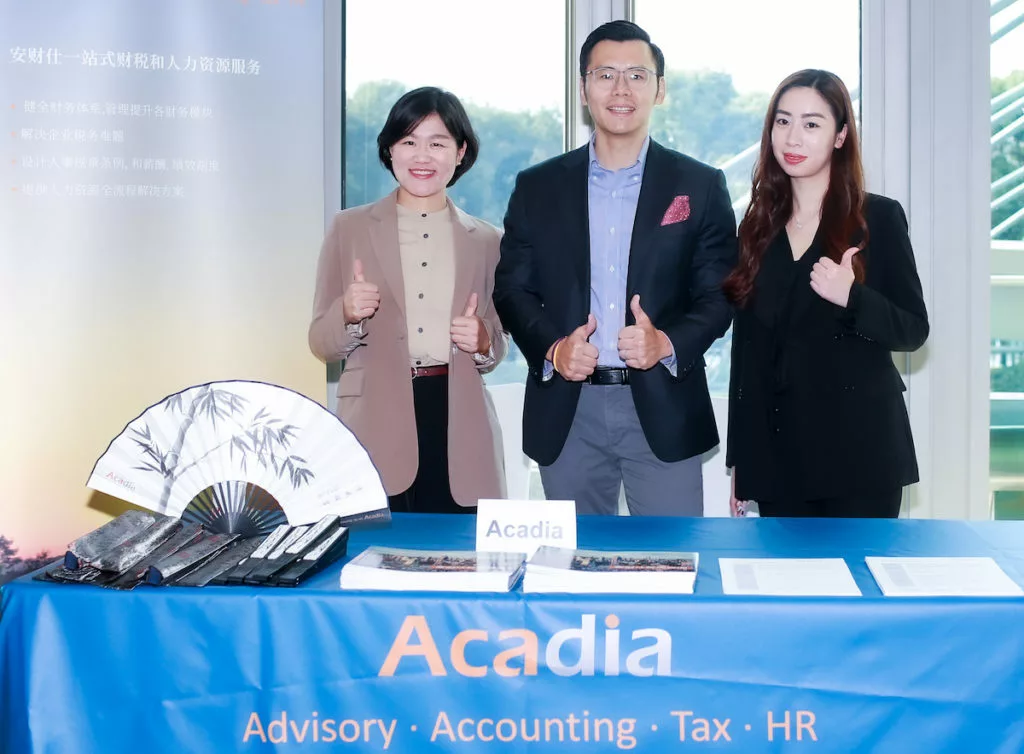 Schedule a free consultation:
Acadia helps you every step of the way from setting up a legal entity to providing monthly accounting, tax compliance, treasury, invoicing, HR & payroll matters, and company secretarial services.
With over 15 years of experience and a track record of successfully helping more than 500 firms do business in China, we understand the different needs of each company and each industry.
We are a group of qualified legal, accounting and HR professionals, with a client-centric mentality to provide accurate and efficient support to your business.
We have offices in Shanghai, Beijing, Shenzhen and Hong Kong, plus an alliance network covering over 100 cities in Asia. For your convenience we also maintain close relationships with banks and local authorities.
In partnership with:
Acadia Advisory Group, Over 15 years of experience in China company setup, market entry, management, accounting and HR services.